Clarity, consciousness, and conviction
Since my children were younger I have been surrounded by youth. They loved to come to the house after swim practice especially on Saturday mornings excited to see what 'mama C' had waiting for them to devour. Yes, I love to cook!
I enjoyed talking to them, getting their perspective on current topics, what was going well for them, what wasn't. It gave me an opportunity to understand how they think, helped me always to stay grounded in what for me counts most, empathy, compassion, and respect, meeting people where they are in life no matter their age, gender, beliefs, or heritage. We had awe inspiring conversations over pancakes, omelets, potatoes, shrimp and grits, sausage and bacon … (yes I was a carnivore before becoming a vegetarian who still loves a little seafood every now and then), don't judge, I'm trying!
Everywhere I work around the world I enjoy surrounding myself with the younger generation, I feed off their energy and learn so much from them. I LOVE the way our younger generation thinks, how involved they are in social and political topics that matter for future generations still yet to enter this incredible adventure we call life. Whenever I was asked to mentor someone, I agreed only if they would also mentor me. Their authenticity, mindfulness, reflection, courage, fearlessness, and that "I'll figure it out" attitude. I LOVE the rebel in them, the willingness to use their voice, step up and question status quo because YES … change is long overdue, on so many levels. We need empathy, grit and unity, now more than ever, and this millennial generation throughout the world has that and more, in spades. If you disagree, I invite you to use my favorite assistant "Google", and search through the plethora of YouTube videos on the internet showcasing millions of young people across the planet who peacefully took the streets to call out racial injustice just recently. Thank you for standing up for what you believe in and letting the world hear your voice, I honor YOU!
While many of our generation and those before us have tirelessly worked for human equality on all levels, there is unfortunately still much to be done. It has taken us too long to address systemic issues where injustice is at the epicenter; thankfully our younger generation is taking the baton. Our youth are stepping up around the world with a moral compass pointing to "ENOUGH". They are showing up not with guns and violence but with intellectual voices, spiritual awakening, and strategic transformations that make Iron Man look like Mickey Mouse … all to put an end to the life long fight for 'equality and justice for ALL'.
I am blessed to know and work with many of them here in Incredible India. While India has seen its own fair share of injustice, it is a country that has retained its rich heritage and is host to some of the hardest working people I have ever met. It is a magical place where the heart and spirit of the people shine brighter than the sun. I have lived here now almost a year, and never have I lived in a country where people will do everything in their power to genuinely help you, foreigner or not. It's here I wish to showcase some of the incredible youth you saw on your way into the article.
I asked two questions to a few of the young people who work alongside me, mentor me, or advised me as I designed B1OS: "What does it mean to you to be a millennial in 2020? And, what difference do you think B1OS can make in your life and that of your loved ones?"
Here's what they had to say: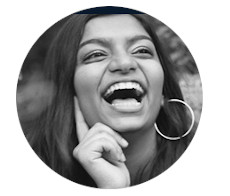 ~ Natasha Sagar
I think being part of the youth in 2020 means being socially, politically, and emotionally aware of everything around you. In an age so submersed in every form of media, people in my generation are more politically and socially active and aware than ever before. I also think we are less stigmatized and more understanding about mental health issues, and as a result of that we have more knowledge about how to be a good ally or point of support to those around us. Furthermore, our accessibility to technology, social media, and computers and smartphones has undoubtedly changed our perception of the world around us.
Having access to functioning devices and modern technology has become a necessity in my generation. B1OS leverages that technology to increase accessibility to all my health information, (even from my iWatch), makes it easier to navigate and share with my family and trusted health providers, and so much more. B1OS will have a huge positive impact.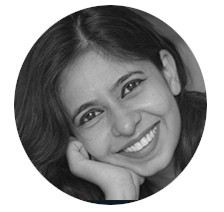 ~Kanika Mehra
Being part of the millennial era is confusing and overwhelming. There is a generation who belongs to the pre digital times and there is a new generation who is literally born with a device in their hands. With new technology comes new responsibility to use it judiciously and for the betterment of our society. We see steps taken in that direction but a lot more harm being done as well. Each and every living human needs be become more Humane!
COVD-19 woke the world from the fairy dream land and hit every living being with reality, 'life is fragile'. B1OS is a boon in this challenging new world to help manage our health, empowering every individual to have control over his/her own well-being. They even have a way to enable a person who doesn't own a smartphone. I believe the team is creative and passionate about reaching the remote corners of society and MAKE THE CHANGE. I give my complete support in this endeavor and I resonate very closely to this mission as it has a deeper impact on me personally.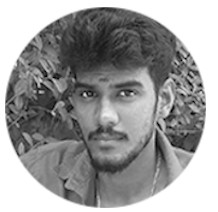 ~Vijay Nagarajan
2020 is a very challenging year for all living beings in the world and specially for we Humans. This lock down shows humanity still lives in all of us by helping those most in need. We are a resilient generation, we will overcome, and we will be stronger in spite of it all. We will defy the odds and redefine the boundaries of success.
A special thanks for B1OS in this critical time. With this application we can have a comprehensive account of all our health data and a new way of maintaining our health and well-being, like a Mini Caring Doctor in our hands always. Personally I thought this type of idea was a thing of the future, but B1OS has made it reality in our present time, and for such an unprecedented time as now. According to experts, medical errors affect one in TEN patients worldwide. B1OS will lower medical errors, and save more lives.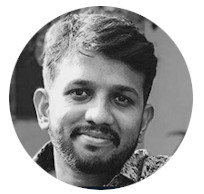 ~Ayaz Ahamed
Year 2020 affected everyone in a way which will be remembered throughout their lives. Many people lost their livelihood, unfortunates lost their lives, celebrities lost their stardom, and today's youth lost their freedom, all due to the COVID-19 pandemic.
This adverse situation disrupted everything within our vicinity. Dynamic youths became static and nearly suffocated due to their broken wings. But, it also gave an opportunity to them to believe in themselves and bring out the genius inside them. Digital platforms reached their peak and helped all of us to connect virtually to those whom we care for and collaborate.
BIOS is one of those digital intuitive solutions where you can virtually connect to doctors for such times as we have experienced, and offers you many more capabilities to safeguard against adverse situations. It is redefining everything we know about health information and creating a standard that raises the bar on accessibility and security. Excited to use this visionary solution.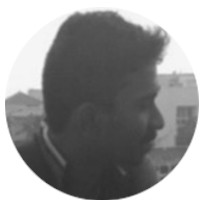 ~Mohamed Irshad
We are social beings, made to interact with each other and our generation enjoys learning, challenging each other and just simply hanging out together. While 2020 has allowed me to spend more time with my family, it has prevented me from participating in any outside occasions and entertainment because of COVID-19. It has been difficult for me and my hope is it will finish soon… #Waiting to get back to regular life.
I am ready for B1OS, finally a helpful solution for maintaining all my family's health information through the power of a mobile application instead of dealing with piles of paper. Our generation want more convenience in regular tasks. B1OS will fulfill this ask with secure, state-of-the-art technology at our fingertips. #staysafe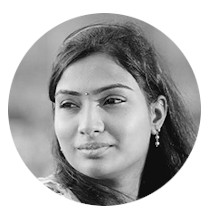 ~Bamini Priya-Baskar
The phrase "2020" has always been a game, we all enjoyed using it in the cricket match all over the world and now here comes the real "2020" to show us the real game of life.
While we are young, strong and ready to take on the world in every way, we have come to realize how fragile our bodies can be and how important is our health. Recently two of my close friends tested positive for COVID-19 and were admitted in a private hospital. When I spoke to them I came to know that doctors are screening them through Whatsapp calls, how strange is that? I understand it's a virus which spreads but people are really scared even to go to the hospital regardless of their symptoms, and that is causing other adverse challenges. Now we are left with finding a solution OURSELF to get connected to physicians, share medical information with them and get prescription and diagnostic orders when we cannot even meet them. This has affected our already inefficient and manual process driven healthcare system.
The solution to this challenge is B1OS, where sharing my health information with my physicians makes it easy to get the care I need for my family, especially in situations such as the pandemic. Finally, a solution that equips us with all our health information in one place for me and my family, with friendly health tips and doctor and prescription reminders, with the ability to help keep track of my parents health care needs as well. Thank you B1OS!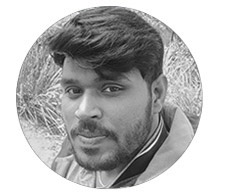 ~Satheesh Kumar
2020, clarity, consciousness and COVID … what a combination. The coronavirus plays a vital role in everyone's life to teach a good lesson, that is health is more important in life than anything else. Without it how can we do anything else! There is an old saying in Tamil, "You could draw a beautiful picture only when the wall is healthy".
When you have a good health in life you can achieve your dreams. People should give priority to health more than anything else in the world. In that way B1OS comes to rescue us, by providing all kinds of health related information and maintaining a complete and accurate health report which helps my family and myself to be proactive. B1OS keeps updating the various features to positively push me into an healthy environment. Thanks B1OS.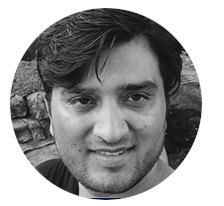 ~Kirtesh Tiwari
Our generation has been one filled with confidence, persistence, not afraid to ask the challenging questions, pushing our leaders to necessary change, and more. 2020, the year of the COVID-19 pandemic, has shaken many people to their core and caused them to rethink and realign their priorities. I am trying, like many others, to cope in the current situation while worried about job security, social security and most importantly health security.
In this current time the health and well-being of my family is my highest priority. The B1OS platform can help me by bridging the current gaps around health management with its rich and useful features. I can get all health related help/advice at my fingertips, including all health information, records, artifacts, and more, using modern technology our generation relies on for convenience and security. All my family's health information in one place, easy to share with doctors anywhere we travel in the world. B1OS, a company with a vision for universal access, individual ownership and standardized health information across the globe, it's about time!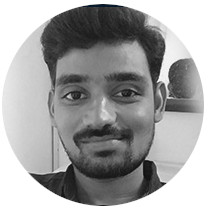 ~Vamsi Krishna
In a 'normal year' we are filled with wonder of a new day, experience of random acts of IMPROV, feeling passionate and interested in new opportunities life presents us with every day, excited to expand our horizons. However, 2020 started with panic and moved quickly to boring. Feeling physically drained without doing much at all. Being locked up is tough mentally and while it has brought me to stretch my mental strength, and taught me to live more in the present, it makes the year feel longer. I have hope for a better tomorrow and trust that better times are coming.
During this situation finding available medical providers have been difficult. Getting to see them face to face even more rare which meant sharing medical history and records have been nearly impossible. B1OS makes it easy to locate a doctor and even easier to share my medical history with them. No more paper, everything is online, if only I had this when I was in university, it would have made my administration process so much easier to manage. One click of a button and I could have shared all my immunization records with my school. Today, it allows for all your COVID-19 tests and reporting to be sent directly to your school or office. They thought about all of it at B1OS, very visionary team working diligently to improve ease of access while maintaining the highest level of security. Thanks B1OS team, you are making our lives much easier in a space that has been overwhelmed with manual processes.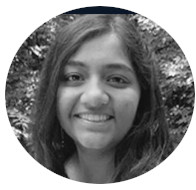 ~Nikita Sagar
The youth of 2020 is the generation of people that are all about innovation. I think for me the youth of 2020 have a huge emphasis on technology and social media. Therefore the innovation that takes place is an always revolving door around media, whether it be social media, using technology for politics or changing the world of tech to influence a new global society.
The B1OS technology is a great medium for channeling this new wave of innovation surrounding media. As a pathway to connecting human beings to technology and furthering new research advancements it could be a great new method of creativity and instigating innovation in a much needed system of health information that is siloed and focused on the institution more than the individual. Looking forward to watching B1OS change the world in this space.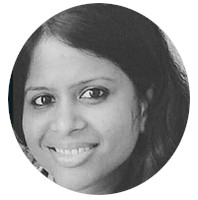 ~Neha Aggarwal
I remember when I used to wonder a lot about what is this life all about, following the same routine every day. But now I realize the value of going into the office, meeting friends and colleagues, go to the shops and much more. Year 2020 is teaching us how to stay patient and calm along with all these difficulties. One major challenge is medical assistance.
Few days back, one of my friends shared a link about 'B1OS', an interesting platform where all our medical reports and history of the treatment will be one click away, accessible by all hospitals using patient's id. There will be no need to search for your reports and maintaining so many records and piles of papers before you consult with any doctor. This will make life much easier from a medical prospective. It has been kicked start in India and the United States, and I hope soon it will be all over the world, so that wherever we are travelling, there would be no need to carry paper or cards, all your health information in one convenient place accessible anywhere, anytime. Looking for this platform to be adopted soon to give a helping hand to all the individuals and their families.
My sincerest gratitude to all those who shared their thoughts. The resounding themes, they are the digital generation, more conscious of their health as a result of COVID-19, and are looking for help to stay proactive, informed and up-to-date with all their health information for themselves and their family in one convenient location, secured, accessible and shareable, anytime, anywhere, with whomever they choose. B1OS, we are working hard so you don't have to.
To the amazing YOUTH of our times, I share these thoughts with you: Live your absolute truth, dare to be different, shine bright, inspire those around you, and NEVER give up on your dreams!
Imagination is the actual limitation … what do you imagine?
I wish you health and happiness!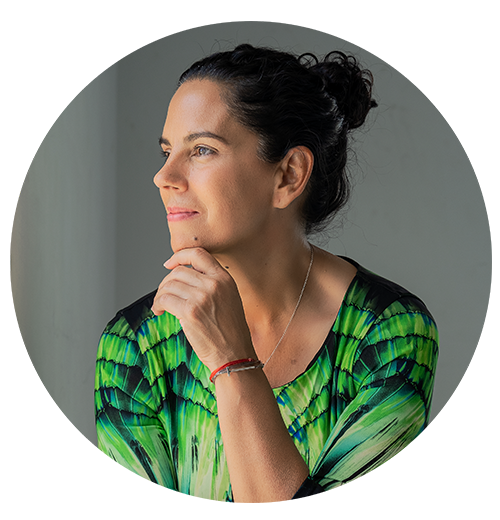 ~ Mary Carbajal, Founder and CEO
Drop us a line through our Reach Us page and let us know how we can work together with you and/or your organization to bring the power of B1OS™ to your company, your community, your school, your government. We look forward to hearing from you.
---