Our lives have changed. COVID-19 has indiscriminately stricken our world. This crisis has shone a light on how underprepared we are in responding to pandemics, and the absence of sufficient measures to control further spread and harm.
As we all make necessary adjustments to live in this new reality, health safety and social consciousness are more important than ever. At B1OS™ we asked ourselves, how can we help society prevent resurgence as they work diligently to balance the safety of lives with the comeback of cultures and economies, all while instilling social confidence and a sense of normality.
Our answer, B1OS HealthPass™. It utilizes certified health records to instantly verify the health status of individuals, including COVID-19, critical illness, immunizations, and more. We allow you to securely share health status without sharing health data. The B1OS HealthPass™ enables safe and easy access into schools, offices, restaurants, malls, sporting events, fitness studios, airports, border control … anywhere people wish to help enable social responsibility. We give you the ability to prove you are COVID free, tested and certified by your medical professionals or institutions, right at your fingertips.
Health Certification: A non-intrusive solution to social recovery
The B1OS HealthPass™ allows another layer of security in helping to prevent the spread of not only COVID-19 but any compromising health condition that could change your life and that of your loved ones, forever. With the touch of the B1OS HealthPass™ on the home screen of the B1OS™ mobile app, you instantly see your health status which we display both in text and through a QR code. It is completely automated and takes into account two components of your B1OS Profile:
First, we offer a self-reporting form, empowering you with the ability to easily fill out and stay on top of any changes in your COVID-19 status and that of your family members. We will send you a friendly reminder asking you every 7 days if your COVID-19 status has changed and store a copy of your reports in your COVID-19 History to help you keep track of your data.

Second, we have sophisticated logic built into the application that securely confirms your latest diagnostics (lab reports), to detect if you have taken any COVID-19 tests and whether you have tested positive or negative. Those results when added by yourself will be marked as "uncertified", as you have the right in B1OS™ to enter your medical records, and "certified" if entered by a medical professional or institution (e.g. laboratory, hospital, etc.).
We need not look far to see how much social and economic destruction this virus has caused. We cannot turn on the TV or read the news without being bombarded with COVID-19 statistics. We are reminded daily of the trillions of dollars globally which has been lost due to this pandemic. From corporate giants to your favorite neighborhood restaurant, companies and business around the world are asking themselves how to safely get people back to work, students back to school and the economy back on its feet. The B1OS HealthPass™ was built to help do that and more.
We will work together alongside you and your organization to safely and securely assist your employees in returning to the office, students returning on campus, fans sitting in the stands, people going back to their favorite restaurants and neighborhood hangouts, travelers passing safely through airport security and border controls and more. You can instantly present your B1OS HealthPass™ QR code, backed by your certified medical records, in any location and at any event for easy and safe access.
What about the socio-psychological factors?
We have been rightfully focused on addressing the physical aspect of COVID-19. But there is a lurking danger to this virus that we could be underestimating, the negative socio-psychological impact on individuals due to the nature of quarantines and the longer-term consequences especially to our children.
While online video communication platforms have come in to save the day or rather the year, this has only been in countries where proper technology infrastructure is in place. There are millions of children around the world who have limited or no access to online classes, and the same is true for companies trying to operate their businesses. Regardless of technological status, while beneficial in times of crisis, this limited type of communication can only suffice for so long, as proven in many locations around the globe where people are starting to disregard social guidelines. People are struggling to handle these societal restrictions because by nature we are social creatures and desire to connect on a more human level. Colleagues want to meet up for coffee, students want to be on campus with their friends, mates want to attend ball games together and the list goes on.
B1OS HealthPass™ allows us to reintroduce ourselves safely back into society for the protection of all. Whether we like it or not, we are here, still in the midst of this virus, with little confidence that it will disappear any time soon. I for one believe in the goodness in each of us, the desire to 'do the right thing'. I look forward to joining you in creating a safer society for all to once again enjoy.
Wishing you health and happiness.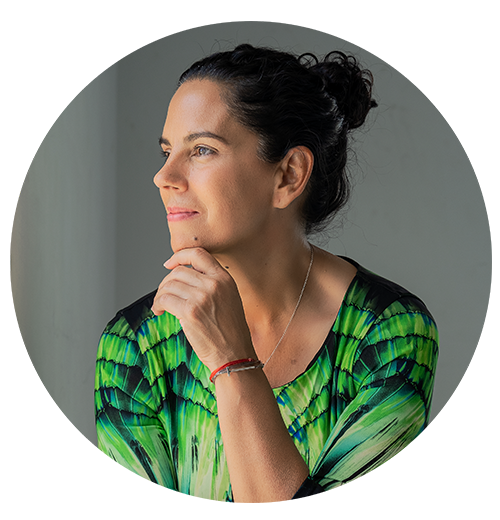 ~ Mary Carbajal, founder and CEO
Drop us a line through our Reach Us page and let us know how we can work together with you and/or your organization to bring the power of B1OS™ to your company, your community, your school, your government. We look forward to hearing from you.
---