Do you remember your years of campus life? Dorm life which introduced you to people who became your closest friends? Group study sessions surrounded by pizza boxes and cans of your favorite caffeine-filled drinks, doing everything possible to pull through those all-nighters with people who to this day you could not imagine life without? Playing sports? Attending football, basketball, volleyball… games? All part of that college campus life we have all come to genuinely enjoy and expect, for those who choose that path.
For me, it was a springboard for a shy, unconfident, small town girl, to find my voice, test the level of my determination, and find the courage to believe in myself. It's that first opportunity we get to see what it means to live on our own, not have someone looking after us every day, pushing us to do our homework, help us manage our time and schedules, which can I just say how much I underestimated the work our mothers and fathers did for us until I was out on my own … HUGE shout out to all the amazing parents throughout the world, it's the most important role we will ever have in life.
What should be memorable steppingstones into adulthood, into true independence as we begin to build a life of our own and prove to ourselves more than anyone else that, "I got this", has been drastically disrupted. Students around the world were sent home from schools over 4 months ago, many stranded in a foreign country with nowhere to go as borders were locked down. Now that we are about to enter this Fall semester, what can we do? As I mentioned in my previous blog post, "We are in a global crisis of social confidence", there is a lurking danger to the COVID-19 crisis that we may also be underestimating related to isolation and developmental social interactions. If we are not careful, the decisions we make today could have long-term detrimental consequences on our future generations.
Who's looking at the socio-psychological impact of COVID-19 on our children?
What's happening to our children? Emotionally? Mentally? Sociologically? Do we even know? Have we even thought about it? What is the impact on them longer term? What about those who do not have access to online capabilities due to a lack of financial resources or technological infrastructure? What happens to them or their family if we set them back "another" year? Yep, that's right, you hear of students possibly taking a gap year if they cannot go back to campus, how does that affect them?
How do we help educational institutions add another layer of security as they are challenged with creating a safe environment for students returning to campus while walking a fine line between trust and social responsibility?
TRUST … that delicate balance between doing what we want that may not always align with doing what is right – for everyone, and the consequence, especially in the case of COVID-19, could be life altering. The challenge is, people are tired of being cooped up, and young people especially are beginning to hit the bars and beaches trying to enjoy a piece of their summer before getting back to the books. And instead of questioning their moral compass, we should be asking ourselves how can we help them safely attain some sense of normality and get back to focusing on what's important, preparing for their future!
Let's face it, as a norm we are social creatures and were not built to be locked up for months with no end in sight. People are struggling mentally and emotionally with this situation our world is in, and it is time to start looking at how we get students back to school, with the right guidelines that will keep them safe both on and off campus.
Health safety and social consciousness on and off-campus.
At B1OS™ we have expanded the B1OS HealthPass™ to provide a safe and robust system of record that utilizes students' certified health records to verify their current health status as it relates to COVID-19, or any critical health conditions, that could compromise the well-being of themselves or others. Students have the ability to electronically share their immunizations records with their educational institution in addition to automatically having a weekly health status sent to the health department. B1OS™, working alongside other rigorous COVID-19 testing protocols and school guidelines, adds multiple layers of security to help stop the spread of COVID-19, while allowing students to get back to what's important, their education.
But it doesn't stop there. While college towns and cities around the globe pride themselves on being socially responsible and committed to helping their communities remain as safe as possible, especially the vulnerable, we urge businesses to also ask to see an individual's B1OS HealthPass™ to confirm the latest health status, especially as it pertains to COVID-19.
While B1OS™ is doing everything we can to help society get back on its feet, as the ole cliché goes, it takes two to tango. There is no silver bullet to completely managing this virus, however, there are multiple layers of safety we can all put in place to help control the spread as best as possible, and the B1OS HealthPass™ is a "key" layer in supporting this effort. Back by both self-reporting data and medical records, (e.g. COVID-19 test results), every time an individual hits their B1OS HealthPass™ on the home screen of their B1OS™ mobile app, it will instantly generate their latest health status. That means if they took a COVID-19 test the day before and already had their results uploaded from the lab, the individual, the school, and any businesses that mandated you show your B1OS HealthPass™ before entering, would know immediately if that person has COVID-19.
Imagine the power of knowing instantly, no matter where you are, the results of your COVID-19 test. If in the unfortunate situation you tested positive, you could promptly inform those around you, and make your way directly to the health center of your campus. If you have shared your B1OS Profile with your family, they would also be informed, and if you recently visited them, they could take immediate precautions. What could the difference of early detection make in curing the virus if people found out sooner than later? All this is possible with B1OS™, and so much more.
Our Why is to help save lives! While medical professionals continue to work tirelessly in addressing this COVID-19 crisis, we will continue to adapt and remain committed to delivering best in class solutions with your safety and well-being at the forefront of everything we do. It's time to get our children safely back to school, and B1OS™ is ready to support you and your organizations. Our children deserve our best effort in keeping them out of harms way, emotionally, mentally, socially, and physically.
We look forward to joining forces with colleges and businesses around the world, as we all do our part in helping each other remain safe during these trying times.
Take a minute to listen in to a senior from Arizona State University as she shares her thoughts on what life away from campus has meant for her.
Students, I encourage you to leave your thoughts below and tell us what you miss most about your campus experience.
Wishing you health and happiness.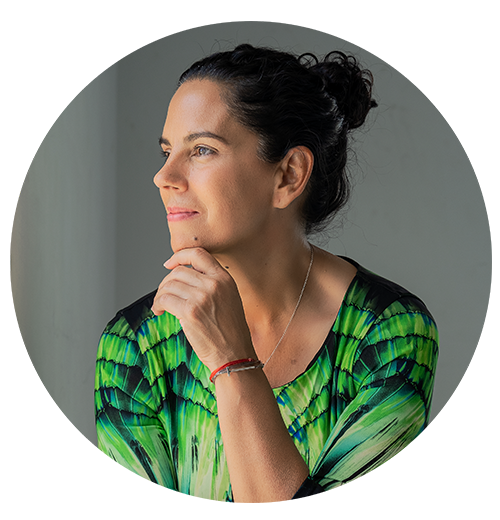 ~ Mary Carbajal, founder and CEO
Drop us a line through our Reach Us page and let us know how we can work together with you and/or your organization to bring the power of B1OS™ to your company, your community, your school, your government. We look forward to hearing from you.
---